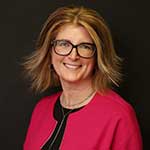 Email Vicki
Vicki joined the sales team at Master Promotions in January 2016. She comes from a business and marketing background having owned and managed her own small business for many years. This gives her a unique perspective as she knows firsthand the challenges businesses face today. Having also worked in radio advertising she is very detail oriented and understands what it takes to help her clients stand out in a crowded marketplace.
In her spare time Vicki enjoys running, reading and weekends with her husband on their motorcycle.
Vicki is based in the Halifax, NS office.