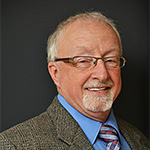 Email Brian
Brian came to Master Promotions in 1984 as the company's first fulltime Show Manager. Over the years, he's worked hard to build a strong portfolio of home shows throughout the Maritime provinces. Early on, Brian contributed to developing the company's policies and procedures and he also played a role in the company's initial entry into the tradeshow market.
Off the show floor, Brian is an avid hunter and enjoys the outdoors.
Brian is based in the Saint John, NB office.