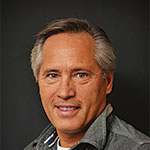 Email Les
Les joined Master Promotions Ltd. in 2009 with the acquisition of Square Feet Events Management in British Columbia. He brought over 15 years of trade show sales, management and operations experience to the company. This expertise, along with 17+ years in the print and agency industry, was a beneficial addition to the team.
In his spare time, Les not only plays hockey but also referees, and also enjoys spending quality time at the ranch with his family and grandchildren.
Les is based in the Abbotsford, BC office.