For Immediate Release
Issued: March 1, 2023
OTTAWA, ON – Ottawa had its first taste of summer this past weekend as the 2023 Ottawa Boat and Outdoors Show took over the EY Centre. A full 4 days of recreational fun was had from February 23-26 where a record-breaking number of attendees prepared for their summer adventures. The 2023 edition welcomed the largest crowd in the history of the event with over 10,000 people in attendance over the weekend.
"We couldn't have asked for a better return to the show floor." said Scott Sprague, Event Manager. "The energy was high all weekend and our dealers walked away having made some impressive sales."
Highlights from this year's edition included fishing experts sharing advice in front of the casting pond, an "Everything You Wanted to Know About Fishing" educational showcase and much more over the course of the event – from kid's fishing lessons to model boat displays.
The region's leading dealers were in attendance and reported extremely strong sales at the show. With top brands and a vast array of gear and services all under one roof, there was something to offer for every type of boating enthusiast. Thank you to our 2023 dealers: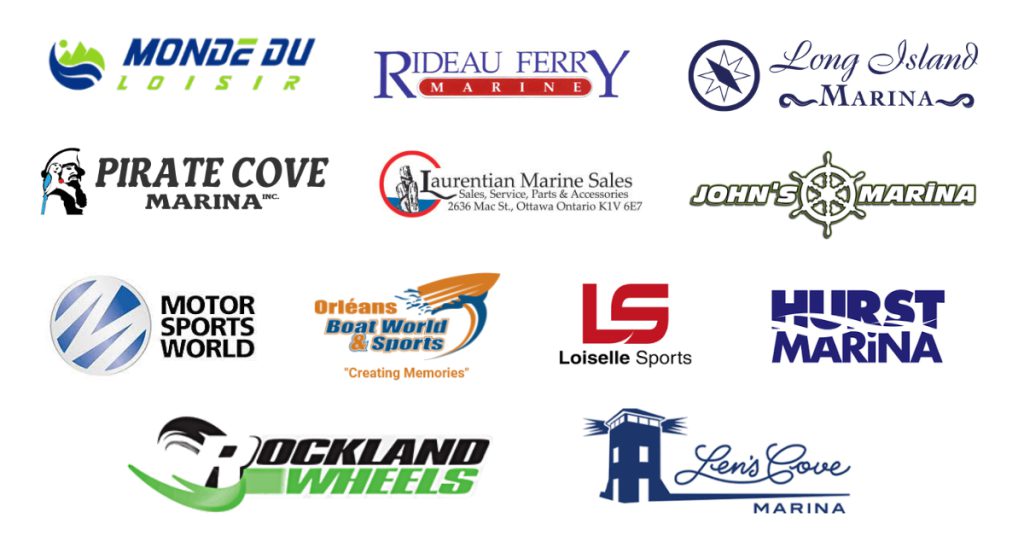 Exhibitors have already expressed their gratitude and excitement for future editions:
"We had a great show – everything was perfect. Scott and the show team were great to work with. Thank you and we look forward to 2024." said Etienne Blanchard of Loiselle's Sports.
"It always amazes us after being there for so many years, that you never truly know what will happen. The days you feel will be strong can be weak, and then a day happens with a flurry of activity and sales that you were not expecting fall from the sky." said Sean Horsfall of Len's Cove Marina. "Just like a good hockey team, if you prepare, train, and have the right programs, eventually you will win. We had a great show and will be back in 2024!"
"We were pleasantly surprised at the quality of the Ottawa boat show this year. We have been exhibiting at the Ottawa Boat Show for approximately 20 years. This year was our best year by far!" said Donna Rork of Cottage Toys. "The quality of the attendees and the exhibitors was fabulous. It was busy and people were buying. The show staff were helpful from move in to move out. We will be back next year!"
Visitors also had the opportunity to win many great prizes across the show. Excited door prize winners took home $1000.00 worth of Marine Insurance Policy from Portside Marine Insurance and a WOW Mega Ducky 5-person inflatable from Pirate Cove Marina.
The Ottawa Boat and Outdoors Show is produced by Master Promotions, Canada's largest independent trade and consumer event management company.
The next edition of the show will return in 2024. For updates and complete details, visit the show's website at www.OttawaBoatShow.ca and connect with the show on Facebook and Instagram.
MEDIA INQUIRIES:
Scott Sprague, Event Manager
Master Promotions Ltd.
ssprague@mpltd.ca
1-888-454-7469
Moira Nordqvist, Senior Marketing & Operations Manager
Master Promotions Ltd.
mnordqvist@mpltd.ca
1-888-454-7469
Master Promotions Ltd. has been producing trade shows, consumer shows and conferences in Canada since 1973. Managing in excess of twenty-five events annually, Master Promotions Ltd. is Canada's largest independent trade and consumer event management company. For complete company information and event schedule, visit www.masterpromotions.ca.