For Immediate Release
Issued: March 24, 2023
Quebec, QC – The Quebec City Outdoor, Hunting, Fishing and Camping Show made an astonishing return this weekend as thousands of visitors made the trip to the Centre des Foires Expocité. From March 16-19, 2023, the exciting 2023 edition of the event, which was collocated with the Quebec City Boat Show, gathered huge crowds for a weekend of impressive sales and outdoor fun.
"We couldn't have asked for a better weekend" said Show Manager, Catherine LaPointe. "Exhibitors and visitor kept the energy high all weekend long. We welcomed almost 25,000 outdoor enthusiasts and much fun was had by all in attendence"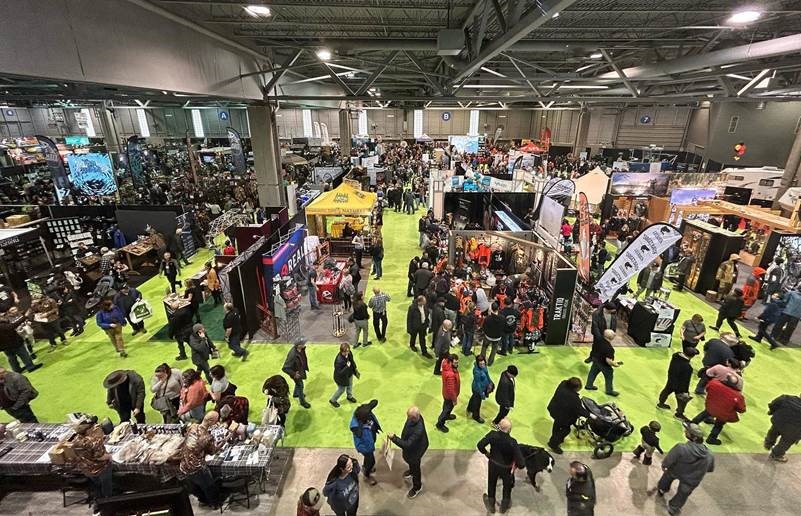 The Quebec City Outdoor Hunting, Fishing and Camping Show showcases all aspects of the outdoor lifestyle including fishing, hunting, boating, off-roading, hiking, camping, RVing, tourism, as well as organizations devoted to education, conservation, and preservation!
Attendees also got to take in dozens of seminars from the professionals all weekend long. The seminar stage was a huge hit with big crowds attending each session.
"What joy to see the big smiles of the outdoor enthusiasts faces again and to be able to participate in such an amazing exhibition in person. The conference audience were proud and happy to attend my seminars again." said official spokesperson and professional fisher Patrick Campeau. "Several exhibitors seemed to be doing excellent business. It was certainly one of the finest shows of the last decade. Congratulations to the entire Master Promotions team."
Congratulations to the lucky visitors who went home with some amazing prizes.
Jordan Chouinard, who won the door prize, a Princecraft Fisherman 2023 Boat worth $11,000
Veronique Bernier, who went home with an Aerosport Kayak (photo below)
Daniel Theriault, who won an open sea fishing trip with Destination Haute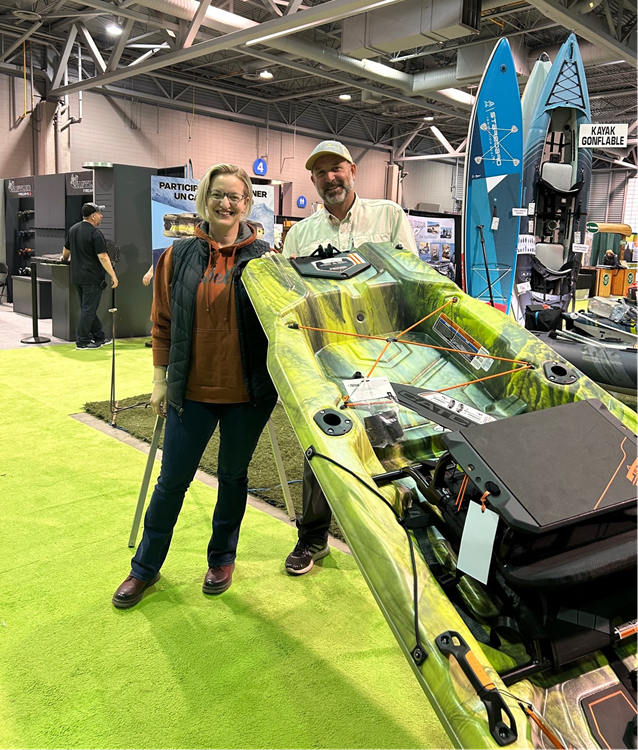 The highly anticipated casting and fishing ponds made a successful return to the show floor. Visitors got to test their aim and practice new tricks all weekend long.
More interactive features included a chance to aim for the bullseye at the archery range and a thrilling motorcycle course for the kids. Visitors of all ages and experience levels found something to enjoy. Thank you to all who attended.
The show will return in 2024. For the latest information, stay tuned to the website and follow the show on Facebook and Instagram.
Show Website:
www.quebecoutdoorshow.ca
Media Inquiries:
Catherine Lapointe
Show Manager
418-313-7632
clapointe@mpltd.ca
Pierre Harvey
Quebec Boat Show Manager
819-233-3330
p.harvey@smmedias.ca
Moira Nordqvist, Senior Marketing & Operations Manager
Master Promotions Ltd.
1-888-454-7469
mnordqvist@mpltd.ca
Master Promotions Ltd. has been producing trade shows, consumer shows and conferences in Canada since 1973. Managing in excess of twenty-five events annually, Master Promotions Ltd. is Canada's largest independent trade and consumer event management company. For complete company information and event schedule, visit www.masterpromotions.ca.