For Immediate Release
Issued: April 25, 2023
Saint-Hyacinthe, QC – For the first time ever, Expo Grand Travaux took over Espace Saint-Hyacinthe this past weekend for Eastern Canada's largest display of heavy equipment machinery. April 21st and 22nd, thousands of industry professionals took to the aisles to discover the newest products and technologies in their respective sectors.
"The move to Saint-Hyacinthe paid off immensely." says Mark Cusack, National Show Manager. "The halls were full of eager buyers for the entirety of the show. It was overall, a huge success."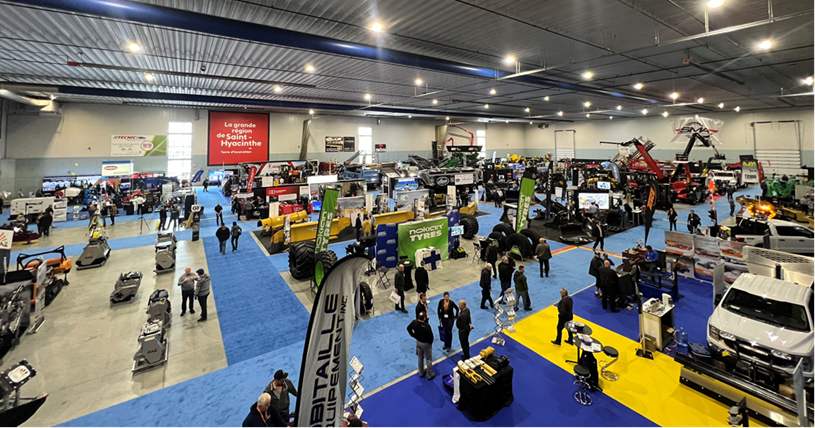 The nation's top companies filled four buildings with exhibits displaying their newest products, services, and other innovations. The 2023 edition wrapped up with dozens of sales having been made directly on the show floor, individuals making new connections within the industry and thousands of professionals walking away inspired for the upcoming year.
A huge thank you goes out to Expo Grands Travaux's presenting partner, BFL Canada. The show is also had the endorsement of the ACRGTQ (Association des constructeurs de routes et grands travaux du Québec), APMLQ (Association des propriétaires de machinerie lourde du Québec Inc), Bitume Québec, & Paysagiste Certifie (APPQ). This event would not have had the same success without the unwavering support of these organizations.
The show will return in 2025. Stay tuned to the show's website: www.ExpoGrandsTravaux.ca and follow the show on Facebook.
Media Inquiries:
Mark Cusack, National Show Manager
Master Promotions Ltd.
1-888-454-7469
mcusack@mpltd.ca
Shawn Murphy, Show Manager
(francais/anglais • French/English)
Master Promotions Ltd.
1-888-454-7469
smurphy@mpltd.ca
Moira Nordqvist, Senior Marketing and Operations Manager
Master Promotions Ltd.
1-888-454-7469
mnordqvist@mpltd.ca
Master Promotions Ltd. has been producing trade shows, consumer shows and conferences in Canada since 1973. Managing in excess of twenty-five events annually, Master Promotions Ltd. is Canada's largest independent trade and consumer event management company. For complete company information and event schedule, visit www.masterpromotions.ca