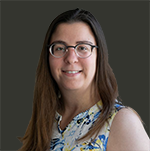 Email Katy
Coming from a social, welfare, youth, support work background, Katy does really care about helping the customers to suits their needs.
She discovered customer service and administrative work by chance. She loved it at first sight and wish to pursue in this path for as long as possible.
In 2022, she worked 10 months as an administrative assistant for a notary in Montreal.
She moved to Saint-John on March 1st, 2023, and joined Master Promotions in June 2023.
Belgian and French, she also speaks French.
On her spare time, Katy loves travelling with her boyfriend, exploring New-Brunswick and the Maritimes, acting, reading, writing, learning about finances, learning new languages, and discovering new things.
Katy is located in our Saint John office.