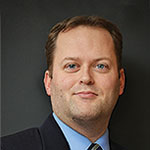 Email Shawn
Shawn began working with Master Promotions in 2002 as a part-time Show Associate for events held in Quebec. After graduating from Laval University with a degree in commerce in 2005, he relocated to Saint John and now manages a wide range of trade shows.
Shawn actively works on the Montreal and Quebec City trade show portfolio and is also the Show Manager for the company's commercial fisheries and marine shows. In addition, he manages the MEET (Mechanical Electrical Electronic Technology) Show, which caters to the electrical and mechanical industries and has over 450 exhibitors.
Originally from Montreal, Shawn is fluent in both official languages.
Shawn is based in the Saint John, NB office.