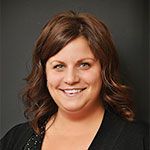 Email Chrissy
Chrissy came to Master Promotions Ltd. in 2004 after graduating from the Office Technology program at the Saint John Campus of the New Brunswick Community College. She began working as part of the registration team and now is a part of the accounting team with her main focus being accounts receivable.
When Chrissy is not at work, she is busy with her two young sons.
Chrissy is based in the Saint John, NB office.