Halifax, NS – The 2017 edition of the Halifax RV Show took place this past Thursday through Sunday, January 26th to the 29th and was, by all accounts, a major success!
"What a fantastic show we had this year," said Show Manager Scott Sprague. "It was an awesome weekend and people came to shop! We had the highest attendance at the show – not to mention the strongest sales – in the past eight years. I can't say enough about how great it was!"
The show featured over 175 units on site, including the very latest makes and models from 10 of the Maritimes' leading dealers:

This year, 126 units were purchased at the show – a tie for the most units sold in the history of the show. Congratulations to Joseph McNeil, winner of the 2017 Ten Grand in Your Hand prize. Joseph bought a 2017 Rockwood 2306 Travel Trailer from Parsons RV Centre and won $10,000!
One of the new components featured in this year's show was a washer toss tournament, which proved to be a great addition! The First Annual Halifax RV Show Washer Toss Tournament was held on the Friday of the show and offered 16 teams the chance to battle for gold in a doubles elimination competition. Team Not on My Watch emerged victorious, narrowly beating out Team Newfie Blues. Congratulations to team members Pat MacDonald and Kenny Newcombe, who won trophies, bragging rights, and tickets to the Cavendish Beach Music Festival!
Show visitor Sue MacNeil also won a pair of general admission tickets to the Cavendish Beach Music Festival as the lucky winner of the show's door prize. Congratulations, Sue!
Bluenose RV also deserves congratulations for winning the Best Booth competition, with their Let's Make a Deal theme.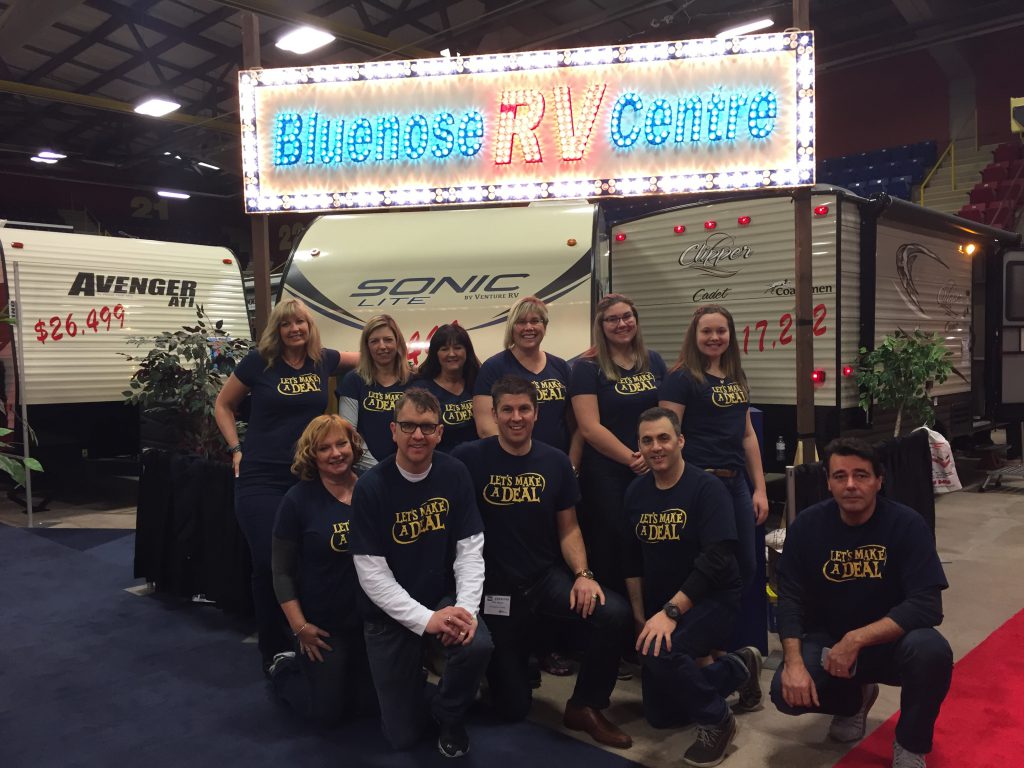 Once again this year, the Halifax RV Show Bluegrass Special took place on the Sunday of the show. Thank you to Ryan Dillman & Shadow River, and Bluegrass Tradition for their toe-tapping, fun-filled performances.
The Halifax RV Show will return in 2018. To stay connected, visit www.HalifaxRVShow.ca and follow the show on Facebook and Twitter.
Media Inquiries:
Scott Sprague, Show Manager
Master Promotions Ltd.
Email: ssprague@mpltd.ca
Phone: 902-468-4999
Toll Free: 1-888-454-7469
Kate Stilwell, Communications & Marketing Coordinator
Master Promotions Ltd.
Email: kstilwell@mpltd.ca
Phone: 506-658-0018
Toll Free: 1-888-454-7469