Exhibit Sales Professional
Our company is currently seeking a result oriented individual to join our team as an Exhibit Sales Professional . The successful candidate will be responsible for exhibit sales related to assigned events with new and existing clients.
Key Responsibilities
Develop and implement short and long term sales strategies that meet both personal and business goals;
Work with show management to achieve revenue generation, customer satisfaction, long-term sales growth and account development in line with company policies;
Actively and effectively promote our events to key accounts and develop new business opportunities;
Proactively conduct selling activities, including face to face, phone and e-marketing with various sized organizations;
Establish and maintain effective working relationships with exhibiting companies, from the sale through to the event;
Assist on-site logistics of events, ensuring a high level of customer satisfaction during the process;
Establish and maintain an effective working relationship with all internal support teams to meet assigned objectives;
Provide sales solutions and services to all levels of management.
Ideal Candidate Qualifications
Highly motivated by achieving exceptional results to goal setting quotas;
Sales experience an asset but not required;
Excellent verbal, written and computer communication skills;
Exceptional time management skills with the ability to multi-task in a fast-paced environment;
Ability to function under flexible work hours and travel schedules;
Valid Drivers' license, with access to a reliable vehicle required;
Completed post-secondary education considered an asset;
Ability to communicate in both official languages also considered an asset.
If you are interested in working with an industry leading group of organizations, email your resume and cover letter (including salary expectations) to careers@mpltd.ca
Human Resources & Safety Coordinator
Our group of companies are seeking a Human Resources & Safety Coordinator to join our team.
Position Summary: Manage processes and provide support to the management team of each company, including but not limited to, staffing, compensation/benefits, training and development, and employee relations. Rely on education, experience, and judgment to plan and accomplish goals. 
Key Responsibilities
Serve as a link between management and employees by fielding questions, interpreting, and helping to resolve work-related issues.
Liaise with management on payroll matters.
Ensure proper documentation maintained in corporate personnel files, including maintaining documentation organization for hires, performance, and vacation scheduling.
Involvement in the recruitment and onboarding process of new employees.
Responsible for management and administration of employee benefits plans.
Administer any employee training.
Provide general guidance, direction, advice and regulatory requirements in all areas of occupational safety and health and liaise with Health & Safety committee.
Keep up to date on legislative changes and add policies and training as needed.
Qualifications and Experience
Post-secondary education in Human Resources.
Minimum 3 years' experience in Human Resources roles.
Effective communication and organization skills.
Able to deal with people sensitively, tactfully, diplomatically, and professionally at all times.
Great attitude and an interest in our field of work/projects.
Ability to build business relations at all levels of the organization.
Master Promotions Ltd. is a dynamic small to medium sized business, specializing in producing industry-specific and consumer trade shows.  www.masterpromotions.ca.
Global Convention Services Ltd. is full service trade show contractor with products and service lines including; trade show equipment rental, portable power systems, custom display production, and drayage service.   www.globalconvention.ca
Select Printing & Signs Ltd. specializes in printing, trade show media, signage, graphic design and print/copy services.  www.selectprinting.ca
If you are interested in working with an industry leading group of organizations, email your resume and cover letter (including salary expectations) to careers@mpltd.ca.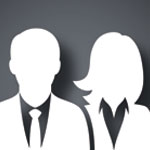 Our experienced team of professionals provides complete show production and event management services, from initial market research to exhibit sales, special features, publicity and promotion, freight coordination, customs brokerage, exclusive computerized registration, and corporate sponsorship.
We're always looking for qualified, enthusiastic people to join our team. If you think you've got what it takes, contact us today!