Moncton, NB – Don't miss the RV Sales Show of the year this weekend at the Moncton Coliseum! With 150 units from 9 Maritime dealerships there's something for every need and budget at this show. This Friday through Sunday, March 3rd to 5th, is the time to buy, with many units on special.
"There's no better place for visitors to dream about their next family vacation," said Scott Sprague, Show Manager. "At the show, they can climb on board and get a close look at more than 150 of the latest models on display, plus they'll be able to take advantage of special promotions and show-only pricing!"
In addition to over 150 units on site on-site visitors will find products and services from the region's top campgrounds and vacation destinations. Other features at the show include:
The First Annual Moncton RV Show Washer Toss Tournament
Saturday, 12 teams will battle in a round-robin competition to win bragging rights, a trophy and tickets to the Cavendish Beach Music Festival!
Ten Grand in Your Hand
Visitors who buy an RV at the show will have a 1 in 100 chance (approximate odds) of winning $10,000.00!
Moncton RV Show Bluegrass Special
Sunday, March 5th visit Legends Restaurant for a downhome good time at the Bluegrass Special, with performances by Munroe and New Vintage.

Dealers at the 2017 edition of the show include: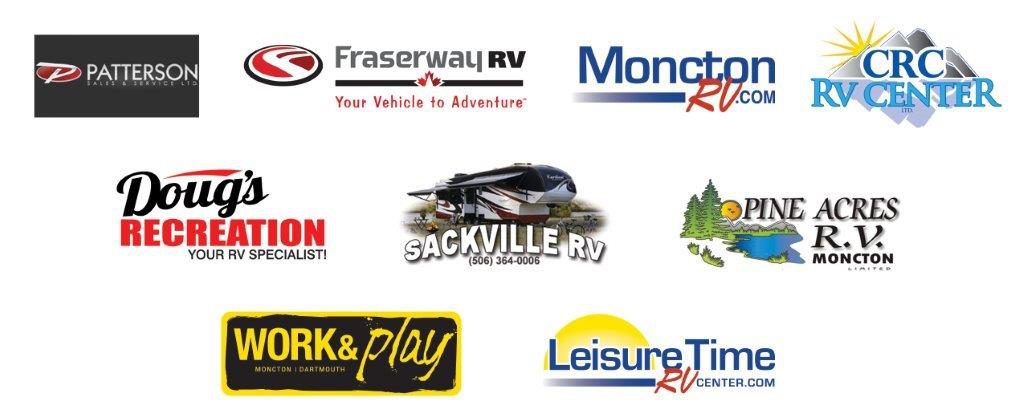 SHOW INFORMATION:
Hours:
Friday, March 3 from 10:00 am – 9:00 pm
Saturday, March 4 from 10:00 am – 9:00 pm
Sunday, March 5 from 10:00 am – 5:00 pm
Location:
Moncton Coliseum Complex
377 Killam Drive, Moncton, NB
Admission:
$10 for Adults
$8 for Seniors (60+) and Juniors (10-18)
Children under 10 are free when accompanied by an adult
$25 for Family Passes (2 Adults, 2 Juniors)
$15 for Weekend Pass (non-transferable)
For complete details, please visit the show's all-new website at www.MonctonRVshow.ca or connect with the show on Facebook and Twitter.

Media Inquiries:
Scott Sprague, Show Manager
Master Promotions Ltd.
Tel: 902-468-4999
Toll free: 1-888-454-7469
Email: ssprague@mpltd.ca
Kate Stilwell, Communications & Marketing Coordinator
Master Promotions Ltd.
Tel: 506-658-0018
Toll free: 1-888-454-7469
Email: kstilwell@mpltd.ca