March 5, 2019
Abbotsford, BC – Outdoor enthusiasts from across the region came out by the thousands to the 28th annual BC Sportsmen's Show this past weekend, March 1 through 3. The show completely filled the TRADEX complex, featuring exhibits for fishing, hunting, boating and more. It is the largest event of its kind in British Columbia.
"We are proud to say that this year was a great success for exhibitors, visitors, and everyone involved," said Les Trendall, Show Manager. "All three days started out with line-ups out the door, and in total, over thirty-two thousand outdoorsmen and outdoorswomen came out to enjoy the show. With a great group of partners, sponsors, and a dedicated fan base, the 28th annual edition of the BC Sportsmen's Show was an all-around hit."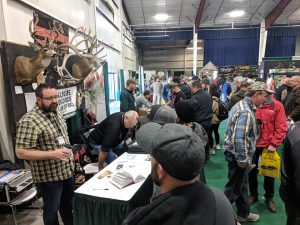 Especially popular features this year were the fishing and hunting demonstrations that took place all weekend long. The hunting stage played host to experts including Dana White of Fatal Impact Outdoors on Wild TV and Travis O'Shea, World Champion elk caller. In addition, 5-time World Champion fly caster Willie Holmes showed off his skill at the fly casting aisle, sponsored by Fred's Custom Tackle. Families enjoyed activities like the kid's fishing pond and Cabela's fun zone, plus the opportunity to pan for gold with Yukon Dan.
An exciting line-up of prizes were offered to attendees, from a Sturgeon Slayers fishing experience to hunting gear from Italian Sporting Goods. The grand prize was a choice of three different packages from GA Checkpoint Yamaha. The lucky winner was Doug Harrower, who opted for the G3 boat and Yamaha outboard package. Congratulations!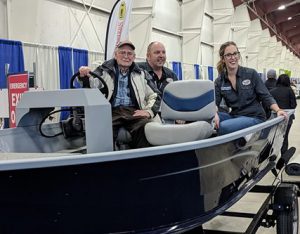 The BC Sportsmen's Show will return in 2020. For all the details, visit www.BCSportsmenShow.ca and follow the show on Facebook and Twitter.
Media Inquiries:
Les Trendall, Show Manager
Master Promotions Ltd.
ltrendall@mpltd.ca
604-864-6800
Toll Free: 1-877-888-7111
Aurora Boudreau, Marketing Coordinator
Master Promotions Ltd.
aboudreau@mpltd.ca
Toll Free: 1-888-454-7469