For Immediate Release
Issued: February 21, 2023
OTTAWA, ON – The Ottawa region will get its first look at the 2023 outdoor season this weekend as the Ottawa Boat and Outdoors Show docks at the EY Centre. February 23-26, the region's most anticipated boating event is back with an exciting outdoor lifestyle component.
"The show floor is quickly filling up with the latest and greatest on the market." said Scott Sprague, Event Manager. "This is a can't-miss event for anyone with plans to spend this summer outside."
The highly anticipated 2023 Ottawa Boat and Outdoors Show is set to showcase the latest boat models, fishing gear, powersports, paddle sports, accessories and much more. Visitors can climb aboard the latest models from some of the region's leading dealers: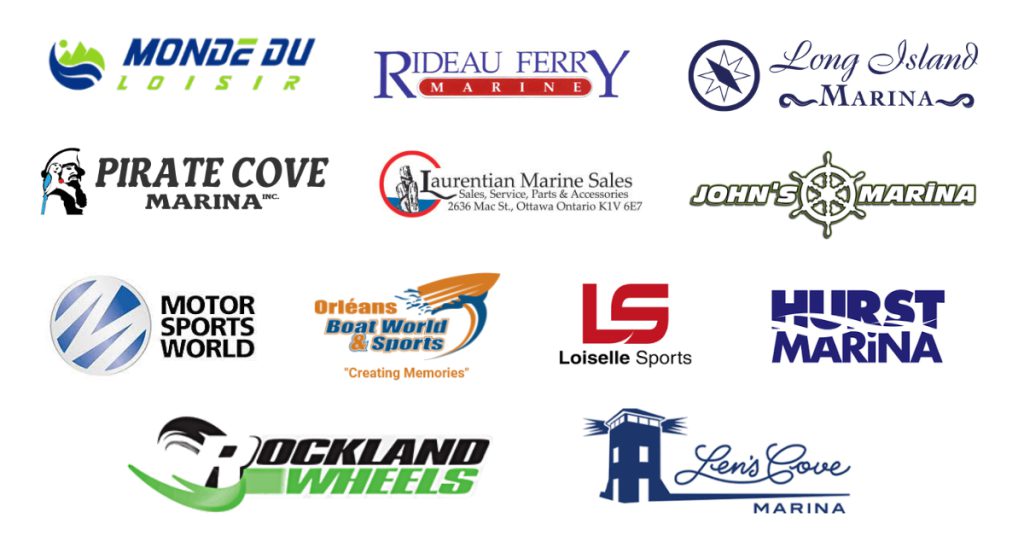 The casting pond and seminar presentations will be hosted by "Big Jim" MacLaughlin of Just Fishing Magazine. A variety of angling experts will also be on deck to share their experiences and advice. Visitors are encouraged to plan their visit around the full schedule: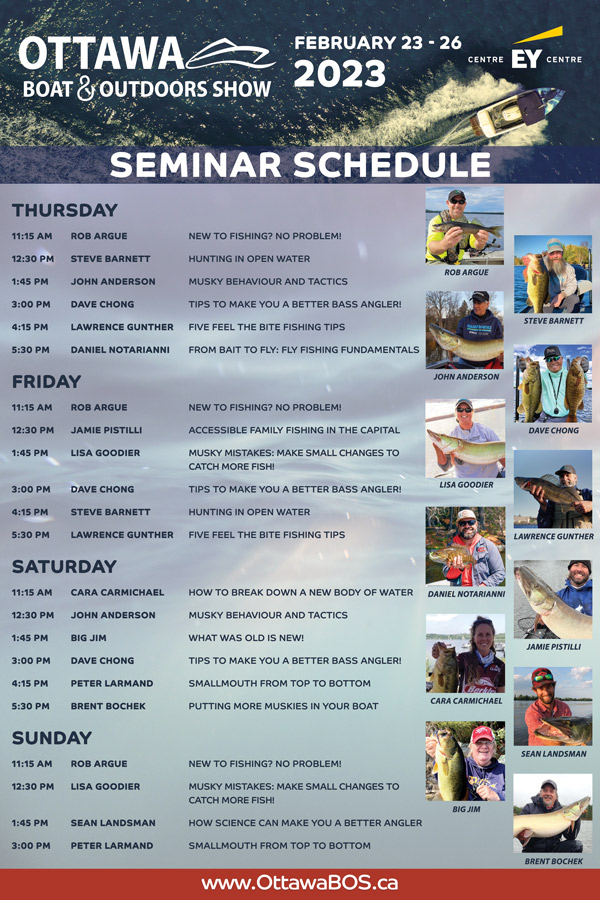 Visitors will also have the chance to win some amazing prizes including $1000.00 worth of a Marine Insurance Policy with Portside Marine Insurance and a WOW Mega Ducky 5-person inflatable courtesy of Pirate Cove Marina. In addition, those visiting the show can enjoy free parking at the venue all weekend long!
Tickets for the event are currently available online. Online and at the door, admission is $16.00 per adult, $13.00 per senior or student and $35.00 for a family pass.
For updates and complete details, visit the show's website at www.OttawaBoatShow.ca and connect with the show on Facebook and Instagram.
SHOW INFORMATION
HOURS:
Thursday, February 23 – 10am – 8pm
Friday, February 24 – 10am – 8pm
Saturday, February 25 – 10am – 6pm
Sunday, February 26 – 10am – 5pm
LOCATION:
EY Centre
4899 Uplands Drive
Ottawa, ON
MEDIA INQUIRIES:
Scott Sprague, Event Manager
Master Promotions Ltd.
ssprague@mpltd.ca
1-888-454-7469
Moira Nordqvist, Senior Marketing & Operations Manager
Master Promotions Ltd.
mnordqvist@mpltd.ca
1-888-454-7469
Master Promotions Ltd. has been producing trade shows, consumer shows and conferences in Canada since 1973. Managing in excess of twenty-five events annually, Master Promotions Ltd. is Canada's largest independent trade and consumer event management company. For complete company information and event schedule, visit www.masterpromotions.ca.