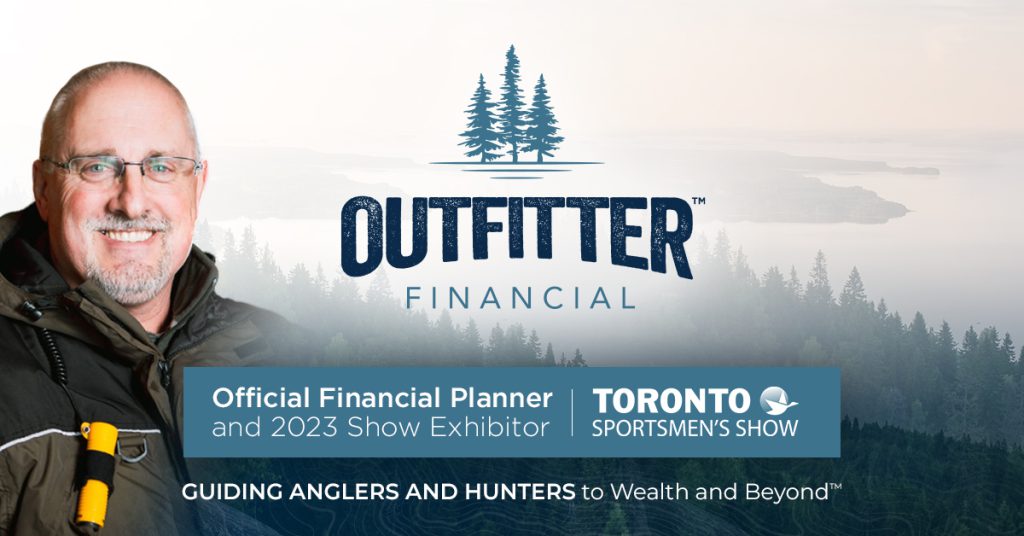 The 75th Toronto Sportsmen's Show is proud to announce that Outfitter Financial is the Official Financial Planner of the 2023 event! In the world of the great outdoors, an outfitter is a professional guide or guide service that provides clients with access to opportunities and experiences that can be difficult and costly to obtain on their own.
At Outfitter Financial, we are your guides to wealth and beyond. Based on three decades of insurance and investment planning experience, and a lifetime of fishing and hunting experience, we help you avoid the pitfalls in all these worlds – so you can get the absolute most out of every opportunity.
Unapologetically country at heart, for Scott, fishing and hunting hasn't been a pastime – it's been a passion since he was a teenager. Embracing his double-barrelled passion for how money really works and the great outdoors, Scott left his executive role within the Insurance/Investment industry in 2021 and launched Outfitter Financial Inc. as its Owner and Head Guide. As he puts it, "The fishing and hunting community has given me so much in my life. Now I'm on a quest to give back, by Guiding Anglers and Hunters to Wealth and Beyond™.
Authorized as a Financial Planner in the province of Ontario, Scott is a Certified Executor Advisor (CEA) and Chartered Life Underwriter (CLU). Learn more today: www.outfitterfinancial.ca