For Immediate Release
Issued: February 27, 2023
Halifax, NS – The 2023 edition of Motorcycle and Powersport Atlantic opens this weekend, March 3-5 at the Halifax Exhibition Centre. The show, which is presented by Q104, offers a jam-packed weekend of high intensity features for visitors.
"The show floor is filling up quick with hundreds of bikes and other power vehicles," says Scott Sprague, Show Manager. "The Maritime's riding community has always shown full support for this event. We anticipate large crowds and eager bike enthusiasts from across Nova Scotia, New Brunswick, and other neighboring provinces."
As the only event of its kind in the Maritimes, Motorcycle and Powersport Atlantic will showcase hundreds of models filling the Halifax Exhibition Centre – including top brands of the latest in motorcycles, ATVs, UTVs and more. The region's leading dealers will be on site with vehicles for every type of rider.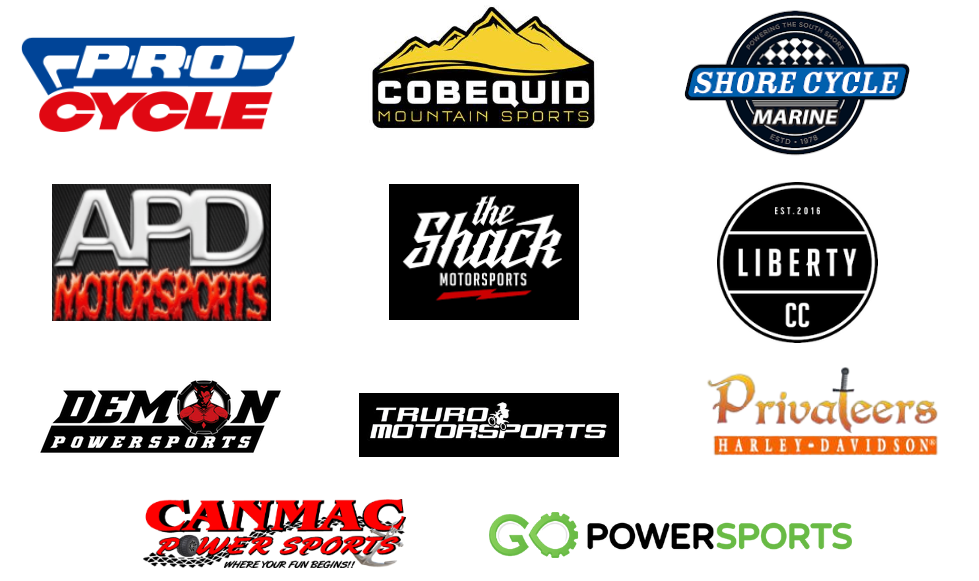 Visitors can look forward to a wide variety of features including live tattooing from Everlasting Ink all weekend long and the Q104 Beard and mustache competition on Saturday at 2:00pm. Participants can register to participate at the Q104 booth during the show for a chance to win a prize package from Educated Beards and of course, bragging rights. Stunt 902, Nova Scotia Off Road Riders Association (NSORRA) and The Maritime Trials Riders will also return this year to perform daring stunts and demos throughout the weekend, full schedule below:
Stunt 902

Friday at 3:00pm & 7:00pm
Saturday at 1:00pm & 4:00pm
Sunday at 12:30pm & 3:30pm

Maritime Trials Riders

Friday at 1:00pm & 5:00pm
 Saturday at 2:30pm & 5:30pm
Sunday at 11:00am & 2:00pm

NSORRA Tire Changing Demos and balancing Challenge

Friday at 5:00pm
Saturday at 12:00pm & 6:00pm
Sunday at 11:30am
Visitors can also scan the QR code upon entry to the show for a chance to win a return pass for 2 adults & 1 motorcycle on the Cat Ferry to Maine, a weekend pass for 2 adults to Stan Rogers Folk Fest or Route 16 Thunder Rally in Canso sponsored by Motorcycle Tour Guide.
Tickets for the show are available online in advance, and at the door. Regular adult admission is $14, Junior (aged 12-16) and Senior passes (aged 65+) are $12, family passes (2 adults, 2 juniors) are $34 and children under the age of 12 are free when accompanied by an adult.
For the latest information and feature updates, visitors are encouraged to check www.BikeAtlantic.ca and follow the show's pages on Facebook and Instagram.
SHOW INFORMATION
HOURS:
Friday, March 3 from 10:00 am to 8:00 pm
Saturday, March 4 from 10:00 am to 8:00 pm
Sunday, March 5 from 10:00 am to 5:00 pm
LOCATION:
Halifax Exhibition Centre
200 Prospect Road
Goodwood, NS
Media Inquiries:
Scott Sprague, Event Manager
Master Promotions Ltd.
ssprague@mpltd.ca
1-888-454-7469
Breagha MacDonald, Marketing & Operations Manager
Master Promotions Ltd.
bmacdonald@mpltd.ca
1-888-454-7469
Master Promotions Ltd. has been producing trade shows, consumer shows and conferences in Canada since 1973. Managing in excess of twenty-five events annually, Master Promotions Ltd. is Canada's largest independent trade and consumer event management company. For complete company information and event schedule, visit www.masterpromotions.ca.