For Immediate Release
Issued: March 22, 2023
Moncton, NB – The 2023 Moncton Boat and Sportsmen's Show moves into the Moncton Coliseum this weekend. Starting Friday, two of the biggest industries for outdoor enthusiasts will join forces to deliver one all-encompassing event. The Moncton Coliseum will be transformed into a boating, fishing, hunting and fly-tying oasis, March 24-26, 2023.
The Boat Show portion will highlight the region's top dealers and the latest models of power boats, pontoons, personal watercraft, and marine accessories. On the opposite side, the Sportsmen and Fly-Fishing portion will showcase the best in fishing, hunting and all things outdoors. Both sections promise to deliver inspiration for adventure and motivation to spend this summer outdoors.
"These two industries complement each other seamlessly" says Scott Sprague, Event Manager. "Spring is finally here which means it's time to get equipped for all those upcoming outdoor adventures. Now is the time to beat the crowd while inventory is stocked."
Boat dealers at the show will include: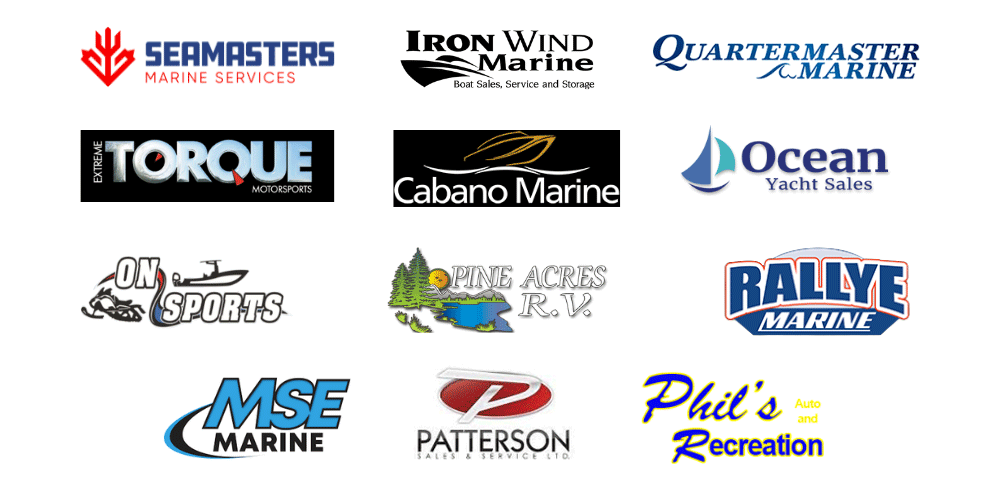 Family-friendly features will be happening all weekend long including:
– Archery demos from Archery NB
– Presentations from Hook & Paddle in their booth
– The International Fly-Fishing Film Festival hosted by the Dieppe Fly Tying Club, tickets available on our website
– Live fly-tying from local professionals
– And more!
Plus – visit the seminar stage to learn tips and tricks from the experts throughout the show!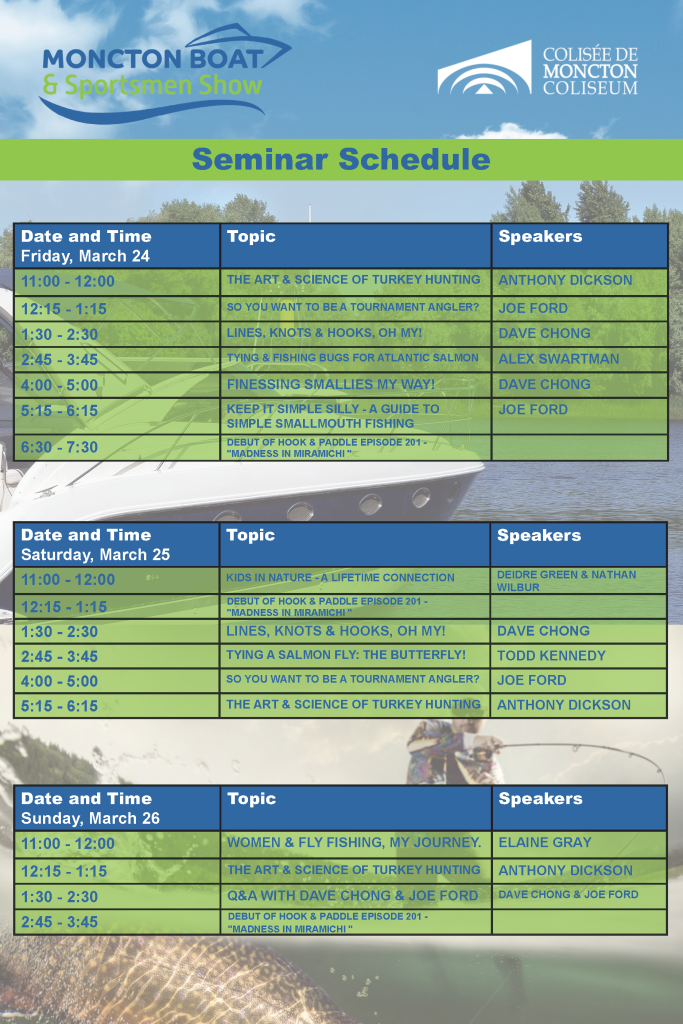 Perfect your cast with tips and tricks from expert anglers. Practice in our casting pond and get ready for your next big catch. The casting aisle is sponsored by Eskape Anglers and Vision Fly Fishing. Full schedule below: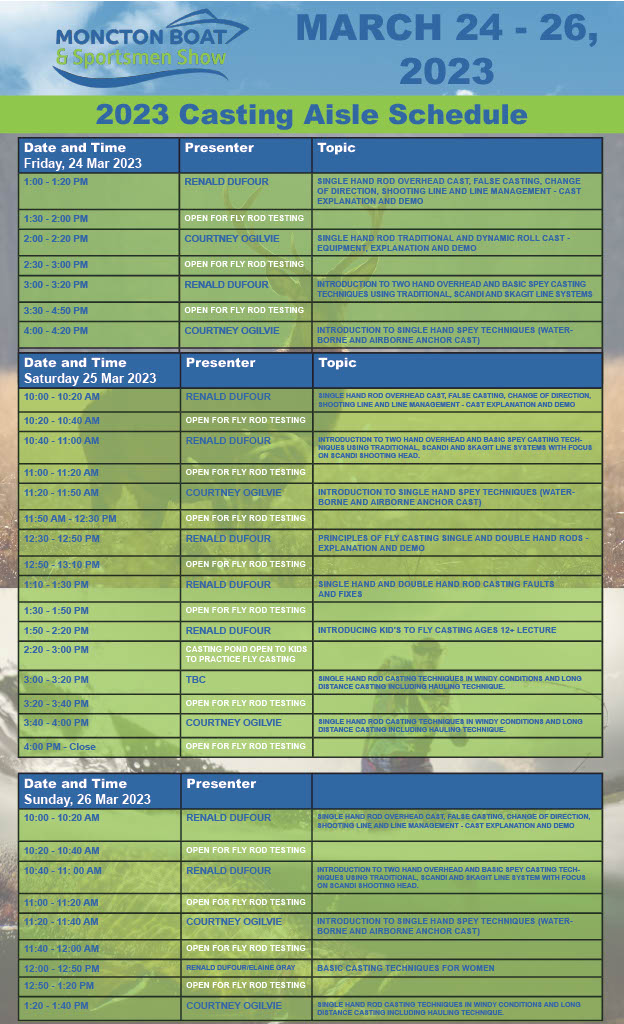 Visitors can also scan the QR code at the door for the chance to win a $500 gift card to Minnow Tackle Shop!
Tickets will be available at the door and online by clicking here. Regular adult admission is $14.00, Junior and Seniors are $12.00 (12-16), Family Passes are $34.00 (2 adults, 2 juniors).
For all things boating related, follow the Moncton Boat and Sportsmen show's Facebook page and for all things outdoor related, follow their sister page. You can also find the event on Instagram.
For complete details, visit the show's website: https://www.monctonbss.ca/
HOURS:
Friday, March 24, 2023
10:00 am – 9:00 pm
Saturday, March 25, 2023
10:00 am – 7:00 pm
Sunday, March 26, 2023
10:00 am – 5:00 pm
LOCATION:
Moncton Coliseum Complex
377 Killam Drive
Moncton, NB
MEDIA INQUIRIES:
Scott Sprague, Event Manager
Master Promotions Ltd.
ssprague@mpltd.ca
1-888-454-7469
Breagha MacDonald, Marketing & Operations Manager
Master Promotions Ltd.
bmacdonald@mpltd.ca
1-888-454-7469
Master Promotions Ltd. has been producing trade shows, consumer shows and conferences in Canada since 1973. Managing in excess of twenty-five events annually, Master Promotions Ltd. is Canada's largest independent trade and consumer event management company. For complete company information and event schedule, visit www.masterpromotions.ca.